Three local priests traveling to see Pope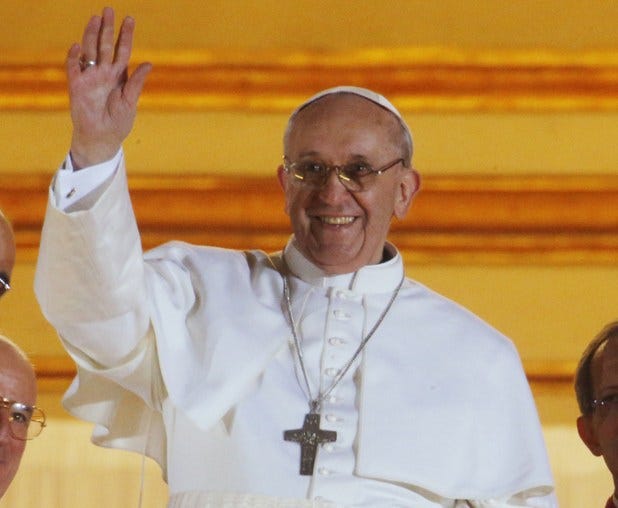 Posted By: Sarah Fili
sfili@klkntv.com
It's The Pope's first visit to the United States and three Nebraska priests aren't missing it.
They'll make the 5 hour journey to see the leader of their church in a historic mass.
"I will be there because you will be there! See you in Philadelphia!" Pope Francis said in a pre-recorded video invitation.
Pope Francis arrives in the United States Tuesday afternoon. He'll visit Philadelphia, New York and Washington D.C. He'll be the first pope to address congress and the third to visit the White House. On his visit the Pontiff will also hold a canonization mass in D.C. with nearly 25,000 people in attendance. Three Nebraska priests will be in that crowd all sharing a Spanish mass with their church head.
"Here's a man three times as old as I am, to have the joy and the energy to be able to go out and to meet with God's people. And that's just something that I aspire to be like, to have that radiant joy that he has," Father Eric Clark, Parochial Vicar at St. Michael's, said.
Father Clark is one of those three men going to see the Holy Father.
"To be in that presence, you know someone who represents Christ's church here on Earth, that's a tremendous blessing. But then to also be able to celebrate mass with him," Fr. Clark said.
For him, it's exciting to be a part of history in the United States. Only two popes have visited the Shrine of the Immaculate Conception in Washington D.C., and a Pope has never canonized a saint within the United States. Eleven U.S. saints have been canonized outside the United States. Father Clark says he's excited to share this monumental experience with his brotherhood.
"Being there with 500 of my brother priests and all of the bishops from around the country and saying the words of consecration 'this is my body, this is my blood' in unison with the Pope; at every mass we pray for our Bishops and we pray for the Pope. So to be able to say those words with him right there in the room, is a tremendous gift," Fr. Clark said.
The priests will spend two days in D.C. while the pope is in town. Interestingly enough, they'll visit the Pope again soon as their church is taking a trip to Poland, where they hope to see him preside again. To tune into the canonization mass, head to http://www.popefrancisvisit.com/schedule/mass-at-basilica-of-the-national-shrine-of-the-immaculate-conception/