Tickets Available For Big XII Championship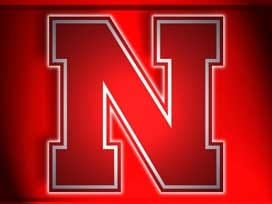 Tickets went on sale Monday for the Big XII Championship game. But only for the lucky few. Nebraska Athletic donors had the chance to get in line first Monday. Tickets go on sale Tuesday for the general public. But Husker fans are already getting everything that goes along with a trip to Arlington.
12,000, that's how many Husker fans will be able to go to the game in December. But whether husker fans are hitting the road or taking the trip by air many of them are going all out to see their Huskers play in the title game.
It will cost anywhere from 55 to 88 dollars to get the hottest commodity in Nebraska right now . Tickets to the Big XII Championship game are already on the market, with donors getting first pick. Kirk Bradley was one of the lucky ones. The athletic donor got to beat the crowd and get his tickets early. "We're gonna drive. I got four tickets for me and my 3 sons so it's going to be a father son deal," Bradley said.
For those who want to take the 9 hour road trip or for those who want fly. Executive Travel is offering package deals. If flying is your thing, the agency offers tickets, airfare from Omaha or Lincoln, a 2 night stay at the official team hotel as well as a police escorted motor coach on game day, for around $2200 dollars. If you want everything but the charter flight it will cost about half as much. Excited about being competitive again, Steve Glenn at Executive Travel, says fans of all types are taking the trip.
"We have people that go to every game, who want the convenience of flying, who want to make things easier or we have the college kids who will pack 4 or 5 kids in the car… So we have different people traveling different ways," Glenn said.
It's not only a big match up, with the Big XII title on the line where they're playing has something to do with the hype as well. Hype that comes in the form of a billion dollar stadium with a 25 foot screen!
Tickets go on sale for the general public Tuesday. Seats will be sold on a first come, first serve basis. You can get your tickets by stopping down at or calling the Nebraska ticket office. You can log onto www.huskers.com or call 800-824-4733 or 402-472-3111. For information on Executive Travel's packages you can go to 1212 O Street or call 800-737-0582 or 402-435-8888.