Tim Miles: Change will come with different mentality for the Huskers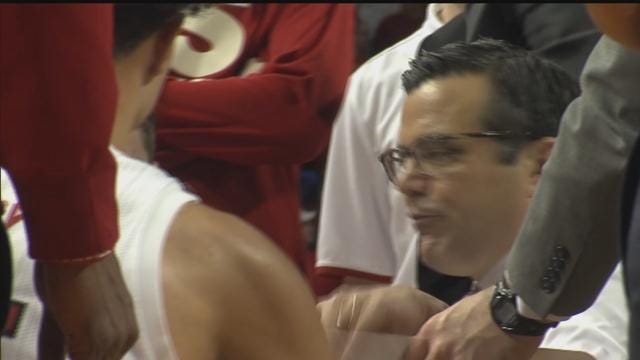 Rock Bottom.
That's what Tim Miles called Wednesday's 60-45 loss to No. 24 Maryland on Wednesday.
"I hoped and prayed to God that this is rock bottom," Miles said. "But until we can get out of our own way and find some rhythm on offense, we've got a real problem."
The Huskers shot just 21 percent from the field against the Terrapins, scoring just 45 points. Both were record lows at Pinnacle Bank Arena.
Miles said, it's all about mindset.
"I really think it's mental," Miles said. "I don't see anybody having fun, I see stressed out young guys. We've got to get back to the love of the game and be able to relax. I mean, this is the time of a lifetime. Some of these seniors only have nine games left, and this is it. So, let's play with joy, a little bit of joy.
"And I know they want to do well, but if all you're worried about is the outcome and the consequence of that, then you're going to get stressed, and you're going to have problems. We've been spending individual time with guys, working with guys, but until we get of our own way, it's not going to change."
Nebraska is at No. 15 Purdue at 7:30 p.m. on Saturday.