After a month delay, South Street will reopen Tuesday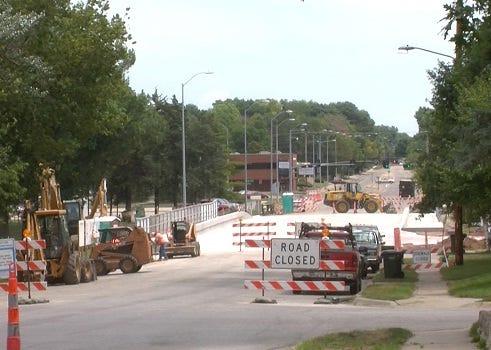 By: Melina Matthes
mmatthes@klkntv.com
There's good news. The city will reopen South Street between 33rd and Normal Boulevard on Tuesday!
Residents who live in the area are looking forward to it. The project lasted 3 weeks longer than it should have. According to the city, construction on the South Street bridge near Normal Boulevard should've ended June 16th, but because of delays like moving utilities and rain, the completion date was pushed back.
"We haven't had a lot of rain but the rain events that we have had have been somewhat significant and Holmes Lake is just upstream from there so when they release water from the Holmes Lake damn, then it comes down Antelope Creek and then the contractor's not able to work in the channel," says Kris Humphrey, Antelope Valley Project Manager.
Each day the contractor falls behind, he owes the city over a thousand dollars.
"It's stated in the contract how much liquidated damages would cost and in this particular project and in this particular case there's about $1230 per day that the contractor has to pay for everyday he goes over the completion date," says Humphrey.
The latest estimate for South Street to open was this Thursday, but crews have been working hard and they plan to open a couple days before schedule. Residents in the area look forward to a quieter, calmer atmosphere.
"Most people going toward South Street past my house, they wouldn't stop at the stop sign and the other people coming from the West they would just swing around and make a big swing and I thought there's going to be an accident more then once," says nearby resident, Delmary Wiltshire.
The city says they still have to work on the sidewalks, fencing and retaining walls, but for commuters they'll soon have a shorter drive time.
The city says crews still have to stripe the lanes but they expect South Street to open before noon Tuesday.