Title X supporters and opposers rally at state capitol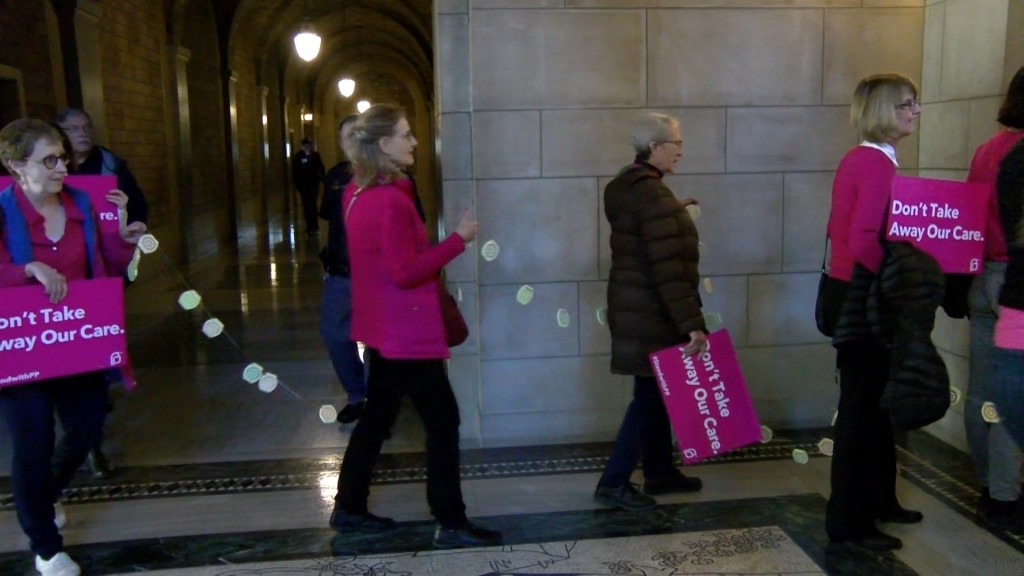 Protestors gathered outside the legislative chambers Tuesday morning to rally against proposed state budget cuts to title ten. Planned parenthood supporters held signs and tried to lobby senators against voting for the cuts.

"The way the language is written in the title 10 rewrite right now in the governor's budget all title ten patients are at risk of losing their care," said Meg Mikolajczyk of Planned Parenthood.

Governor Ricketts proposed the cuts earlier this year…
If they were to be passed in the state budget, it would bar title ten patients from getting family planning services at Planned Parenthood. Those services include contraceptives, preventative screenings, and other services.
Planned Parenthood says the cuts mean thousands would loose access to care, "Twenty-eight thousand Nebraskans who currently use Title X are in jeopardy of losing access to their service if that language were to pass. 8,000 of which are Planned Parenthood patients," said Mikolajczyk.

On the other side, pro–life supporters were at the capitol pushing for the cuts to be made.
They say Planned Parenthood's claims that people would lose care are not accurate.

"This language in the budget would delineate that and would allow those governmental funds to go properly for the family planning issues it's entitled to and not for abortions," said Sarah Danek, the president of Right to Life Nebraska.

Pro–life supporters say the proposed cuts will not affect the many other services offered by planned parenthood.
They say it's meant to reform title ten and separate the funding the organization receives.

"This is purely a separation of that Title X funding. This isn't that women won't be able to receive the care they need, instead they can apply for that funding and they will end up receiving that care," said Savannah Falter from Students For Life.
The cuts to Title X were also proposed in last years state budget but were eventually removed.
The budget is still being debated and at this time, we don't know when a vote will be made.