TMCO, LES team up with energy conservation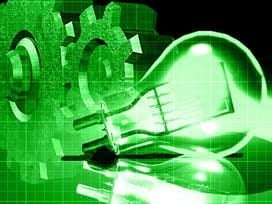 LES and a local manufacturing company are partnering up to save energy with a new solar tracking system.
It's a dual axis tracking system that's made up of a 25 foot high custom tower and 20 high-powered watt panels. It's designed to reduce the peak power demand for TMCO. Experts say it can save the company upwards of a thousand dollars a year in electricity. John Albers with TMCO says,"It's a way of making our own energy and providing about 17% of the power that we need in this building."
The tracker requires no battery and comes equipped with swivel and tilting devices to keep the solar array pointing at the sun to maximize power savings. LES says when it comes to saving power, both companies are on the same page. Kevin Wailes with LES says, "There's a lot of similarities between LES and TMCO and wanting to find ways to use technology to be more efficient and more productive."
As for the future, TMCO officials say it begins now. Albers says, "It's a great teaching tool for kids. Where we're headed is renewable energy."
LES footed half the bill for the $50,000 project as part of its innovation grant program.