Toddler killed in tragic accident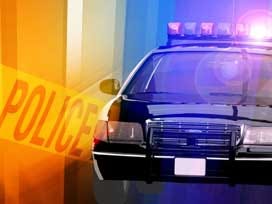 By: Dan Messineo
dmessineo@klkntv.com
A family and community are grieving after a heart-wrenching accident kills a two-year-old boy.
First here in Lincoln, and now in Fremont, a parent accidentally runs over a child with a car.
The Avalos family was working outside in the front yard at Midway Trailer Court in Fremont Wednesday afternoon. That's when Maria and her husband, Jorge Avalos Sr.'s, family changed forever.
"He was in shock, he was screaming," said Maria. Fremont Police say two-year-old Jorge Avalos Jr. wandered out into the street. He ended up right in front of his father's Dodge Ram 1500 pickup. Jorge Sr. didn't see his son. He got into his truck to leave, that's when the unthinkable happened.
He hit the boy with the truck, running him over. As you can imagine, Mr. Avalos is devastated. "He can't even get out of bed. We're having trouble trying to eat," Maria said.
Officials say when emergency crews got to the scene, the toddler was unresponsive and they tried to revive him.
Jorge Avalos Jr. was later pronounced dead at Fremont Area Medical Center. "We're just having a hard time," said Maria. Fremont Police do not expect any criminal charges to be filed and the investigation continues.