Tornado-damaged business won't rebuild in Wayne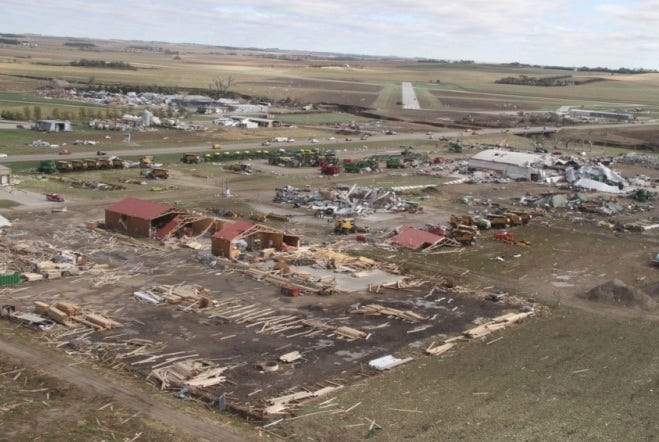 Posted By: KLKN Newsroom
8@klkntv.com
WAYNE, Neb. (AP) _ A mattress pad company has decided not to rebuild its tornado-damaged plant in northeast Nebraska and instead will move production to North Carolina.
Pacific Coast Feather Co. told employees in Wayne on Thursday that the work will go to a plant in Gastonia, N.C. Nearly 150 jobs will be lost in Wayne.
Pacific Coast Feather is based in Seattle. Its plant was one of several businesses damaged or destroyed on Oct. 4 by the tornado, which registered EF4 on the Enhanced Fujita scale, with wind speeds approaching 170 mph. More than a dozen people were injured, but no one was killed.