Update: Tornado sirens sound across the state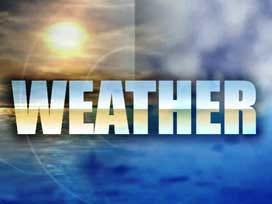 By: KLKN Newsroom
kbremer@klkntv.com
Sirens sounded Wednesday morning just after 10 o'clock for the first drill of the year.
The National Weather Service issued a test statewide to make sure all sirens are working properly for the upcoming severe weather season.
"We have 117 sirens that are located and we had five that did not function," Emergency Management Director Doug Ahlberg said.
Severe Weather Awareness Week started Monday. It's to give the public, government, schools and businesses a chance to test, prepare and practice for what they would do during a severe weather event.
"When you have kids and a family, you try to keep them safe," Sandra Mejia said. "Know where you got to go at that moment, not try to figure it out at that moment."
The safest place to take cover is a basement or the most interior part of your home, away from windows.
But some residents don't have that option.
There are ten mobile home parks in Lancaster County, none of which have shelters.
"To a store," Yessenia Duarte said. "The closest store or gas station, close enough for us to take shelter."
Last year alone, weather and climate caused more than $7 billion in losses and killed more than 100 people in the country.
The Lancaster County Emergency Management team says it's important to be aware and have a plan.
If a watch is issued, it means conditions are favorable for severe weather and it could happen. A warning means it's imminent or happening and it's time to take shelter.
And if you hear the sirens, take them seriously.
"They've got to pay attention to it because it's the government's last mechanism to let them know something nasty is about to occur," Ahlberg said.
If you didn't hear the sirens, that's a good reminder too that you can't always hear them, especially in the middle of the night when you're asleep. It's recommended to get a weather radio or have alerts sent to your cell phone.