Tournament increases revenue for downtown businesses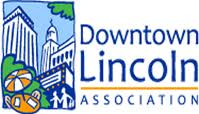 By: Sabrina Ahmed
SAhmed@klkntv.com
Hundreds came to Lincoln this weekend for the finale of the high school girls basketball tournament. Along with trophies and championships, comes an increase in revenue for many businesses.
If you were downtown at all this week, you may have noticed a lot of restaurants filled with some very hungry teenagers. Hungry teenagers means a spike in revenue for many local places.
Hundreds of students packed into Pershing for the High School Girls State Basketball tournament. When they weren't cheering on their teams, they flooded the downtown restaurants.
"I wasn't ready for Thursday, I worked by myself on Thursday and it was like, there's a lot of people in here, so it was great though," Cathy Went said.
Fuzzy's Taco Shop is one restaurant that saw a huge boost in business this week. Manager Cathy Went said the busiest day was Thursday, when more schools were competing, but there were more customers throughout the whole tournament.
With the boys playing next week, Went said Fuzzy's is ready.
So is Raising Cane's. Both locations in town were packed. Manager Andrew Tipton said the 14th and "P" location is new and this was a great way for people to learn about the opening.
"I think next year will be an even bigger impact but so far it's been significant," Tipton said.
For all new restaurants downtown, nearby events like high school basketball are important for business. The managers of both Raising Canes and Fuzzy's say tournaments need to keep coming to Pershing's centralized location so business can stay on the upswing.
"Having those events brings people down so then, if they're gonna be in the downtown area, they know were here at this point in time," Tipton said.
"They need to keep things going at Perishing. We know the arena is going in but we're on the other end of "O" Street so we were really pleased," Went said.