Toxic algae found in Saline County lake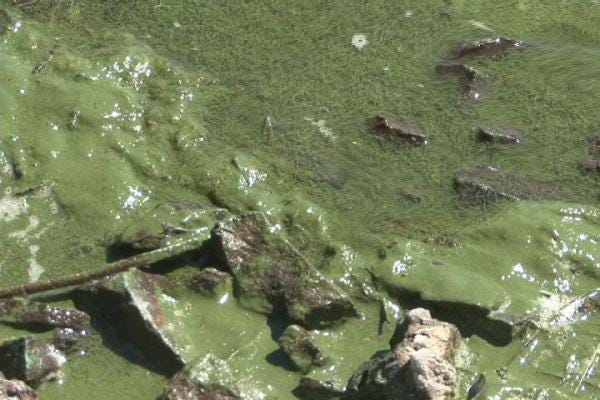 Nebraska authorities have posted a health alert for toxic blue-green algae at Swan Creek 5A Lake near Tobias in Saline County.
Signs are being posted, and the swimming beach will remain closed. The algae, which scientists say are plantlike bacteria, are common in freshwater. Some types can produce dangerous toxins.
People can still camp, fish and boat on lakes under the alert but should not have full-body contact. Drinking toxin-tainted water can cause vomiting, diarrhea, respiratory failure and, rarely, death.