Tracking road conditions this Thursday morning: 8 A.M. Update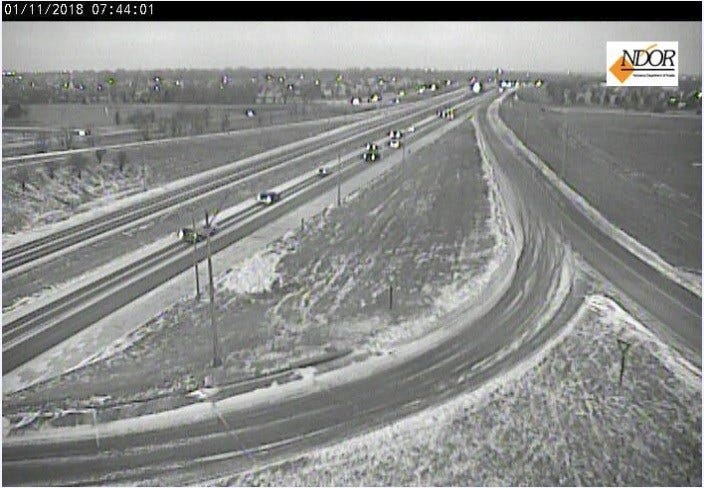 This is a look out from Hwy 77 and Van Dorn in Lincoln at 7:45 A.M.
There is some minor ice and snow accumulation on most highways and roads this morning. Travel conditions aren't too bad, most roads are partially covered and are ok to drive on.
Most of NE has seen some accumulation of snow and ice. A dusting to about 2" is possible in spots. Much of the snow should diminish by midday. Although snow is rather light the strong winds gusting to 40 mph will blow around snow and reduce visibilities a bit.
You can follow the current up to date road conditions here: http://hb.511.nebraska.gov/#cameras/search?layers=winterDriving%2Ccameras&timeFrame=TODAY