Traffic fatalities on the rise in Nebraska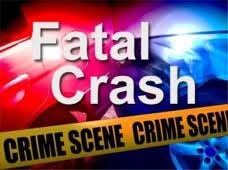 By: Jenn Schanz
jschanz@klkntv.com
According to a new report from the Nebraska Department of Roads, 25 people were killed in traffic accidents in September.
That's up 2.4 percent from 2013, and there's still more than 2 months left in the year.
The most recent fatality occurred Saturday, just east of Emerson.
I spoke to a Fred Zwonecheck from the Office of Highway Safety to get his take on the numbers.
"It's up a little, but not as dramatically as just the sheer numbers are," he says.
Zwonecheck says despite the spike in state traffic fatalities in September,overall the state's roads are still getting safer compared to the last couple decades.
He says traditionally, fatalities tend to increase during the summer months, because more people are on the roads.
His big concern, he says, is the lack of precaution being taken by drivers.
Of the 19 vehicle occupants killed in traffic accidents in September, 13 weren't wearing a seat belt.
"A lot of these are single vehicle, run off the road, people are ejected from the vehicles. And when you're thrown from a vehicle, your chances of survival decrease dramatically," he says.
So far this year there have been 171 traffic fatalities on Nebraska roads, compare that to 167 in all of last year, 166 in 2012, and just 135 in 2011.
Currently in Nebraska, not wearing a seat belt is a secondary offense, meaning that you can't be ticketed for that alone.
There have been efforts to make this a primary offense, but they haven't passed in the legislature.