Traffic stop of Iowa man leads to meth bust in Omaha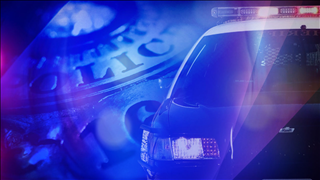 Posted By: Channel 8 Eyewitness News
8@klkntv.com
LINCOLN, Neb. (AP) _ Authorities say the Nebraska traffic stop of a western Iowa man has led to a drug bust at an Omaha home.
The Lancaster County sheriff's deputies found about 12 pounds of methamphetamine worth more than $500,000 hidden in a car stopped Thursday on Interstate 80 west of Lincoln. The car's driver, from Council Bluffs, Iowa, was arrested.
Officials say the investigation led law enforcement to an Omaha home, where another pound of meth was found, along with incriminating documents. Police arrested a 21-year-old suspected of dealing meth in Omaha.
Police say they believe the 21-year-old man was waiting for the 12-pounds of meth found in the traffic stop to be delivered to him.