Trail Trek's 10th Year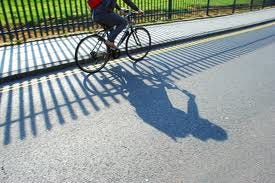 By: Cole Miller
CMiller@klkntv.com
It's one of the fastest growing communities here in Lincoln…bicyclists! Today, hundreds hit the trails in and around the city.
Those bikers had plenty of heat and humidity to deal with, but this year's Trail Trek had a huge turnout.
It's becoming a very popular way to get around town. And here in Lincoln, it seems like just about everyone is doing it. They're trading in their cars for bicycles and Trail Trek 2012 helps new riders learn how to get around the city. Trail Trek Organizer, Elaine Hammer says, "a lot of it is getting people familiar with the trails, get the families out. We have people from less than a year to 80."
Now in its tenth year, Trail Trek gives riders a glimpse of the city's huge trail network. Hammer says with more than 120 miles of trails, Lincoln is making a name for itself…"I had one fellow tell me he's lived in Mexico, Canada and several big cities but he chose Lincoln and a lot of it is because of the trails."
Melanie Wright is visiting some family here in town and agrees…"I was surprised to see as we were riding today just how many trails there are. I wasn't aware of it until today. It's really opened my eyes. I think it supports health and fitness and I love it."
And she isn't the only one…there's no doubt the biking community here in Lincoln is thriving and the proof is in the numbers. This year's Trail Trek brought out more than 1,400 riders.
So round up the family, dust off the bikes and check out the trails for yourself. The Walsh family says, "I think people should come out and bike just because it's fun to get out in the air every once in awhile."
All of the proceeds from Trail Trek go to the great plains trails network, which supports all of the trails right here in Lincoln.
For more information, visit www.gptn.org