TransCanada pipeline put on hold in Texas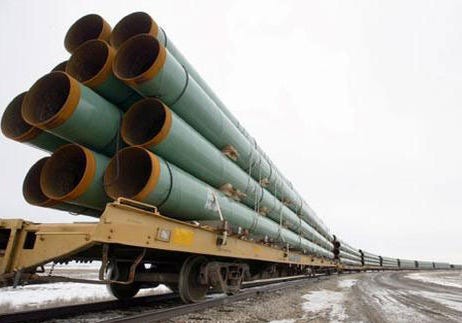 Posted By: KLKN Newsroom
8@klkntv.com
HOUSTON (AP) _ A Texas court has ordered TransCanada to temporarily halt work on a private property where it's constructing part of an oil pipeline designed to carry tar sands oil from Canada to the Gulf Coast. The Keystone XL pipeline's path through Nebraska is still in it's planning stages.
Texas County Court at Law Judge Jack Sinz signed a temporary restraining order and injunction Friday. The injunction went into effect Tuesday after Michael Bishop, the landowner, posted bond. TransCanada says this will not delay its project.
Bishop argued the Canadian company defrauded him by taking his land in Nacogdoches County for a pipeline it said would carry crude oil. He argues that tar sands oil is not crude oil and that the company's claims that it is are fraudulent. The judge says there's sufficient cause to halt the project until a hearing Dec. 19.
The Nebraska Department of Environment Quality held a public hearing last week in Albion. The public weighed in on a new route proposed by TransCanada. Opponents say the new route is still too close to the Sandhills and the Ogallala Aquifer.