TransCanada releases new proposed pipeline routes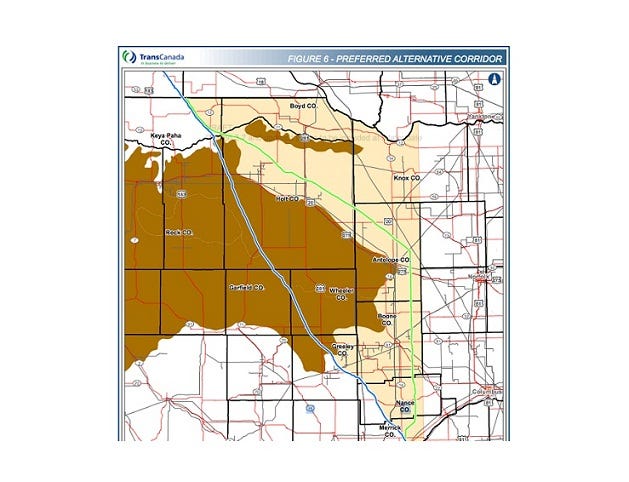 By: Kelly Sommariva
ksommariva@klkntv.com
A big step for the Keystone XL pipeline and its proposed route Thursday. TransCanada has given a report to the state ofNnebraska outlining several new routes. None of those go thru the Sandhills. But that doesn't mean everyone is happy about it.
Remember all the controversy, all the hearings, the outcry from landowners last fall over the Keystone XL pipeline route? Well, it could very well be happening again. The battle over pipeline routes is back. It was put on hold after the President rejected TransCanada's original plan. Now, they've come up with several new options for the Keystone XL's route-and now it's up to Nebraskans and the Department of Environmental Quality to decide.
"This provides Nebraskan's with an overview of where the pipeline would be routed through. We will narrow down to a specific route over the next few months," said TransCanada spokesman Shawn Howard.
The report includes numerous options for roughly half mile wide potential "corridors" for the pipeline. None of them go through the area the DEQ defines as the Sandhills-a major difference from last time.
"We don't want any more surprises we've had enough of those already," Howard said.
Now the DEQ's work begins. They're opening the proposals up to public comment. From there they'll narrow it down.
"It's going to be a very open process and I hope people take the opportunity to be involved if they want to be," Mike Linder with the Nebraska DEQ said.
TransCanada recommends this route through central Holt county because of its minimal environmental impact. Bold Nebraska, which opposes the pipeline, says the route is irresponsible and still crosses land in the Sandhills.
For now the DEQ is anxious to hear from Nebraskans and go from there. "Really at this point we didn't expect the in depth review that we'll get really this summer after we've gone through this initial period to get public comment," Linder said.
Those public hearings will begin in a few weeks. They'll be held in areas affected by the routes. Although the new routes avoid the Sandhills, most of the pipeline does still go over the Ogallala Aquifer.
To see whole TransCanada report just log onto: https://ecmp.nebraska.gov/deq-seis