Transportation coalition released recommendations for Lincoln's infrastructure future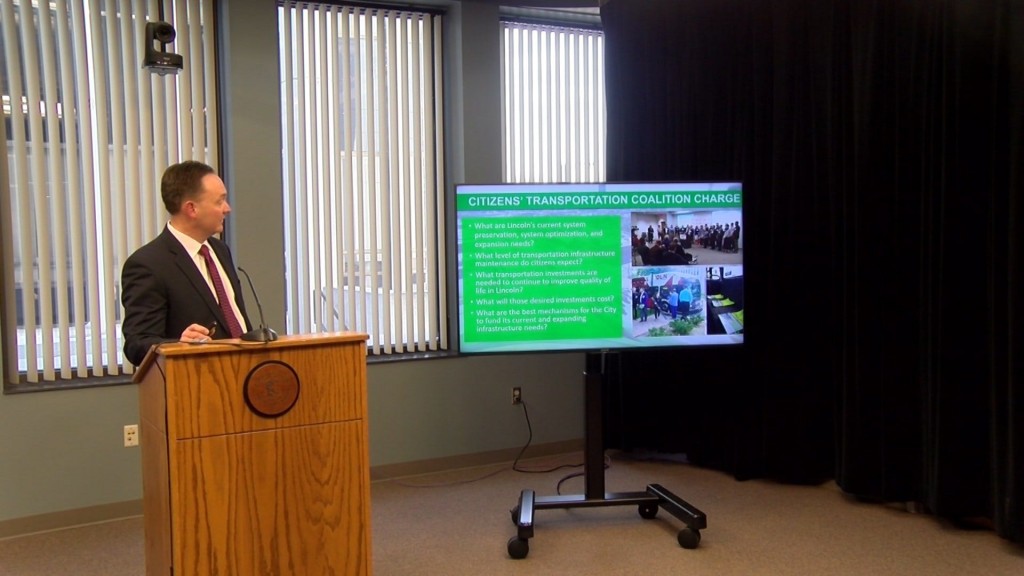 With Lincoln's population on the rise, the challenge of maintaning the city's infrastructure and roads is growing as well.
The city is short about $33 million when it comes to covering transportation needs.
To find a way to bridge that gap, Mayor Chris Beutler created a transportation coalition, which released a report Thursday outlining how it plans to get the job done.
"The Transportation Coalition report will guide us as we build an even better Lincoln," Beutler said.
The coalition is focusing on three areas: saving money, adopting best practices from other cities and generating additional revenue.
To save money, they're recommending regular maintenance to keep streets looking better longer.
According the report, the typical cost of maintainng one lane mile of a new road is about $80,000, but that number spikes to over $1,000,000 if the road is considered to be in "failing" condition.
As for improving what's already there, the coalition says increasing efficiency in things like the traffic light system can be a big help.
"It's really important to think about how you get home, how do you get to the doctor, how do you get across town to that soccer game," said coalition co-chair Bob Caldwell.
"Because that's what's important to Lincolnites is to have a safe, reliable system."
When it comes to adding revenue, the coalition says an extra $20-28 million can be raised each year with a Local Option Sales Tax – and that there would be no need to raise property or wheel taxes.
Mayor Beutler says the city has done a good job with what resources it has, but with Lincoln's population expected to grow by more than 120,000 by 2040, he says investing in infrastructure now is crucial.