Travel, Tickets to Indianapolis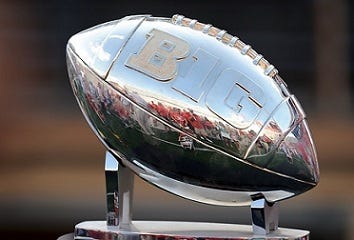 By: Cole Miller
cmiller@klkntv.com
Nebraska's ticket to Indianapolis has been punched after winning the Big Ten Legends Division. And it's not too late for you to tag along.
A "Sea of Red" is expected to invade Lucas Oil Stadium in Indianapolis this coming Saturday, both Husker and Badger red. If you want to be a part of the action, there's still time and tickets waiting for you.
Hoisting up the Heroes Trophy, the Huskers are Indianapolis–bound, with their eyes on a Big Ten Championship. Meanwhile at Executive Travel, the phones are buzzing with fans hoping to snag a deal and catch the game. Paul Glenn says it's going to be a busy week.
"The world of travelers today is very diverse," Glenn said. "You've got those that they don't want to have to think about it, they just want it taken care of and you've got those that say, "Let me get there and I'll do my online searching and find the cheap tickets, cheap hotel and cheap rental car."
They're offering all kinds of packages, from just airfare to everything, including tickets to the game!
But what if all you want is that ticket? Look no further than the Nebraska Ticket Office. Inside, you'll find Holly Adam and her team, where they'll be happy to sell you one for $80, with no additional charge for peace of mind.
"Just insure they are safe tickets, that there's no fraud out there," Adam said. "We've seen a lot of that this year. So, buy them on your own, buy from a reputable source and know they're good tickets that get you into the stadium."
Rather than a physical ticket, they'll send you an email. Simply click and print. So far, they've sold about 7,400 of an available 15,000 tickets.
Back at Executive Travel, Glenn says fans are keeping their fingers crossed that they'll also be able to go to the Rose Bowl.
"Pasadena is a great place. People love going to California, Nebraskans love going to California. You get the beaches, you get the fun in the sun and you also see a great football game."
Both Glenn and Adam say that packages and tickets are going quickly. Click the links below for more information.
http://www.executivetravel.com/
http://www.huskers.com/ViewArticle.dbml?DB_OEM_ID=100&ATCLID=205367732