Traveling Vietnam wall stops in Grand Island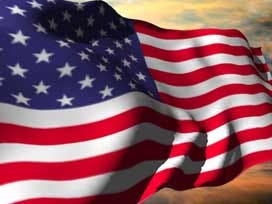 The traveling Vietnam Wall made its stop in Grand Island today
The wall travels all over the United States. It's about 3/5 the size of the wall in Washington D.C. It allows veterans and their families the chance to see it without having to travel all the way to the nation's capitol.
Friday was a fitting windy day in Grand Island as the American flags flapped above hundreds of people as they looked on at the Vietnam Traveling Memorial Wall.
Andy Wright and his family were there. He says, "I went to Vietnam in 1965 and I got out in September 1966."
Wright walked along the wall and found the names of his fallen comrades. Around 70 guys were in his troop but only 13 made it home. Wright says, "Charles E. Anderson. He was standing right behind me and got killed."
It's hard to put the size of the wall into perspective, but it's close to 300 feet long with more than 50,00 names on it.
They're names that Wright will never forget. "It's tough. It's really tough."
They're memories that are imbedded forever in his head and heart. "I can picture everything like it was last night. I can picture things that happened. I can see helicopters. I can see guys standing behind and I can see them laying on the ground next minute."
Wright was among many other veterans from all wars, including Governor Heineman who spoke about what this wall really means. The governor says, "this wall reminds us that the price of freedom is not always free. 58,000 plus and nearly 400 from our state."
For many in the audience, those 400 Nebraskans who lost their lives are brothers, fathers, friends, comrades and who's names will forever be imbedded on this wall and always remembered in their hearts.
Wright says, "they told me time will heal everything and you'll forget. I think they're wrong because its been more than 40 years and I haven't forgotten it yet."
The wall will be on display through the July 6 in Grand Island at the United Veteran's Club.