Tree is standing tall at SouthPointe Pavilions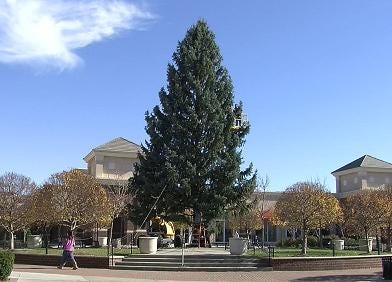 What's green, about 55 feet tall, and weighs 7,500 pounds?
Why it's a Christmas tree. And, it's now standing in the middle of Southpointe Pavilions in Lincoln.
It's the largest tree so far for the mall, and a good reminder that the holidays are not far off. Now that the tree is up workers will be putting on the decorations for several days and making sure it stays in good shape.
"Our biggest concern is making sure the tree stays healthy. It will take lots of water until it freezes. After, it will be mulched so it doesn't go to waste," says SouthPointe Marketing Director Julie Lattimer.
The official tree lighting ceremony will take place november 27th.