Tree of Lights Campaign Kickoff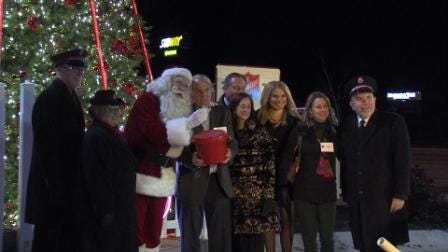 If you notice a glow at HOME Real Estate near 53rd and O streets in Lincoln, it's thanks to the Salvation Army!
Wednesday evening they kicked off their Tree of Lights campaign by lighting an 18 foot tree. Out of every dollar raised, 87 cents stays in the Lincoln community
At the event, there was music, activities and even Santa Claus stopped by to visit!
The Salvation Army says this Christmas tree is a beacon of hope for those across the community.
"I know this Christmas that those children will receive those toys under the tree and they'll not know where they came from, but they'll know that someone cares about them," says Major Mark Anderson, Salvation Army.
Channel 8's own Megan Conway emceed the event.
The Salvation Army is still looking for volunteers to help out with multiple projects this holiday season.
If you're interested in volunteering or to make a financial gift, visit www.LincolnSalvationArmy.org or to volunteer to ring bells at a red kettle location go to www.ringbells.org.