Tribute to Fallen Soldiers comes to Lincoln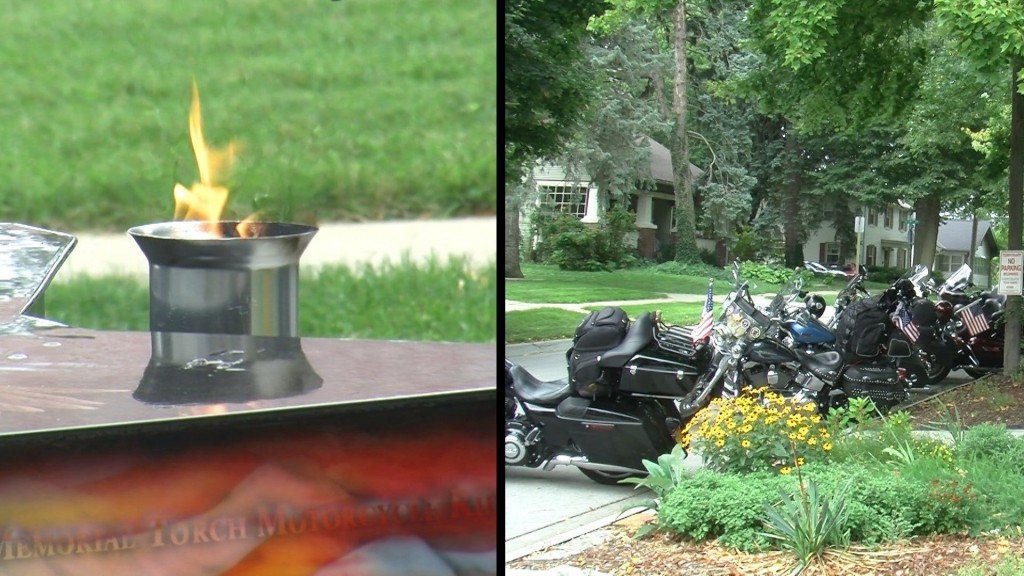 Posted by: Abigail Wood
awood@klkntv.com
A caravan of motorcycles escorted the Tribute to Fallen Soldiers torch up to Joyce Peck's home Monday morning. It's one of the many stops on their drive from Oregon to Arlington Cemetery. They're honoring 50 fallen heroes across the United States; this year, 12 of those soldiers are from Nebraska.
"Our biggest fear is that our children are going to be forgotten," Peck said.
Three soldiers were honored at Peck's home today. Maria Medrano-Nehles' daughter, Linda, was killed 12 years ago in Iraq when her hummer was hit by an IED.
"When they come and they remember our children and they honor our children, it brings us comfort and peace," she said. Speaking of her daughter's attitude before deploying to Iraq, she added: "She was very comfortable knowing that if something happened to her she was giving her life up for this country and she would be proud to do it."
The two other soldiers honored at the ceremony were both killed in the same operation in Afghanistan in 2011. John Douangdara was a dog handler for the Navy Seals. His father remembers the day he got the news.
"My daughter called me, Dad you got to come home," Sith Douangdara said. "I didn't know what to do. I just said 'let me go back to fight with the one who killed my son.'"
Sith is from Laos. He says his son believed in the America he fought for and that legacy spread after John's death.
"After my son was killed my daughter signed up for the navy," he said.
The other Nebraska soldier killed that day was Army Sgt. Pat Hamburger. He was in the service for 13 years before he died. Joyce Peck is his mother.
"His one statement to me when I was trying to talk him out of reenlisting was, 'Mom I could die in a car accident and it would mean nothing, or I could die for my country and I would have died for a purpose,'" she said, adding that although the hurt will always be there, events like this help keep his memory alive.
The tribute has been going on for eight years now, this year President Obama will be meeting with the riders before they extinguish the torch at Arlington.