Tribute Towers make their way to Lincoln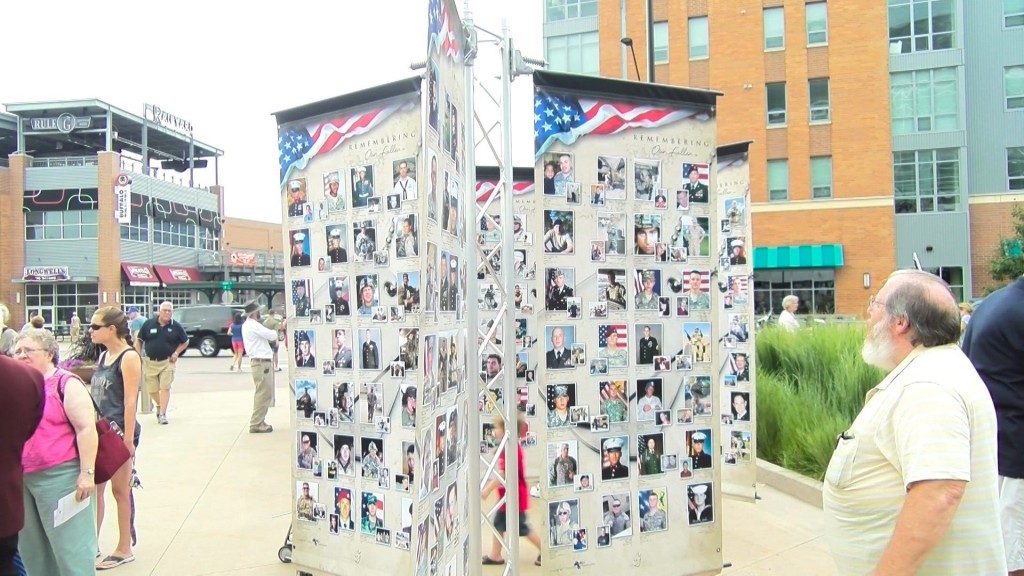 Lost, but not forgotten.
Saturday more than 4,500 pictures stood outside Pinnacle Bank Arena to remember those who made the ultimate sacrifice in the War On Terror, 86 of those honored were Nebraskans.
It's all part of a project called "Remember Our Fallen," a traveling display of Tribute Towers.
Brian Williams, VP of Patriotic Productions said, "We decided, we just need to do this for families because they all feel the same way, that their loved ones are going to be forgotten."
Williams and his wife, both from Omaha, started the project after reading a story in the paper about a father who lost his son in combat.
"Well, we read a story in the Omaha World Herald about a father, who lost his son and his concern was he'd be forgotten, so that's where it started seven years ago," said Williams.
Now it's grown, and more than 200 families, who lost loved ones in the war were recognized Saturday.
One of those members, Nola Fritz, lost her son Jacob back in 2007. He was fighting in Iraq.
"He was loved by so many. When you look at his picture and you see, it's this huge smile and if you saw him, he had this barrel chest. His barrel chest would hit you before the hug would, but every he met loved him," said Fritz.
Fritz has since become a voice for other families who've lost loved ones in battle.
Fritz says, "I'm going to help them as much as I can. Somebody asked me, why? And I said, I want to give back to them. They have given so much to these families."
The Tribute Towers presented at PBA are touring the country. Each of the 25 memorials honors 168 service members, eventually they want 40 Tribute Towers to recognize the more than 7,000 lives lost.
They've traveled to more than 20 states. The trip will end at the Pentagon on Sept. 11th.