Trick-or-treating safety tips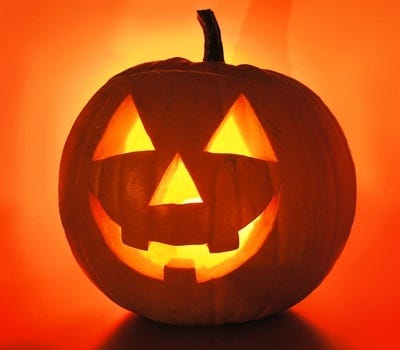 By: Megan Palera
mpalera@klkntv.com
Trick-or-treaters are going to be out in full force Wednesday night. Before you send off your kids, we've got some tips on how to keep them safe.
There's a festive house in Lincoln near 19th and Burnham. No doubt, it will be popular place. In the front yard, there are fog lights, zombies and a walk below the devil's head.
This is the third year the Clary's have gotten into the Halloween spirit by decorating their home. The couple spends more than a month putting it all together.
"We actually start setting up at the end of September. We set up our yard stuff. And then the week before Halloween we go nuts with the driveway. It's fun. It's the one day a year when you can be anything you want to be," Patrick Clary said.
The Clary's say they're ready for visitors. So before you send your kids to the spooky house, here a few safety tips you may want to go over with them.
1. Visit only the homes that have a porch light on and only accept treats at the door. Do not go inside the home.
2. Remind your child to not eat any candy that isn't wrapped. A good idea is to have them wait until they get home so you can double check for them.
3. Walk on the sidewalks, not in the street.
4. You can always add reflective tape to costumes or candy bags to make sure they're visible to motorists.
If you're worried about your child going door-to-door in a neighborhood you're not familiar with, there are several smarthphone apps that will list the sex offenders in each area.