Truck drivers around the country protest regulation changes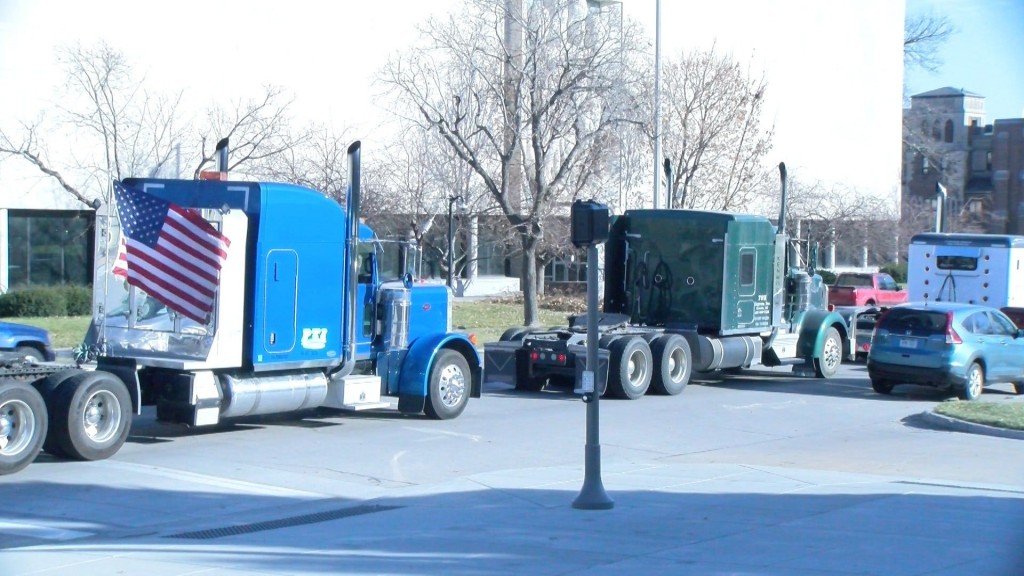 On Monday, December 4th, truck drivers got together and protested against upcoming regulations that will be implemented later this month.
The concern was over a new electronic logging device that would be replacing the paper log book system truck drivers have been using for years.
The new regulations are mandated to begin starting on December 18th.
Electronic Logging Devices (ELD) are devices that can be installed into a vehicle. They record everything, including when the engine is turned on, how fast the car is moving and even eating and sleeping habits.
A lot of truck drivers think that these new regulations are too intrusive.
"It's way too much regulation and it's very restrictive onto the industry and what we do to move the goods across the country effectively," said Ted Lowther, who operates six trucks of his own.
After the mandate passes, a driver who is caught without an ELD can be fined or even be placed in the 'out of service' status.
Many are concerned these new regulations will take a financial toll on the industry.
With 3.5 million trucks paying $50 dollars per month for the monitoring fee, approximately 2.1 billion dollars will be spent each year.
"This is our business. This is how we make a living to feed our families. And to take and cut the wage right out from underneath us… It may not be worth owing this equipment anymore… Basically we are being told that we are criminals before we've even gone in front of a judge," added Lowther.
Derek Friedrichsen, a truck driver with 25 years of experience, thinks that the government is overreaching.
"I can go right into the truck stop here and I can buy log sheets for $3.99 for 30 days and now I'm supposed to pay $20-$40 dollars a month for a service and a three year contract of a device that I don't even know if it's going to work or if it's compliant… Because it's self certified… It's ridiculous," said Friedrichsen.
Truck drivers also point out that there are times when they get delayed on the road for various reasons. Under the new regulations, these delays could count against their driving time which would result in a loss of income.