Truck fire causes run-off concern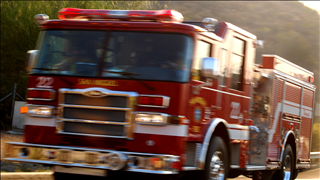 Posted By: Bayley Bischof Channel 8 Eyewitness News
A truck fire cause concern about fluid run-off tonight.
The owner was driving the truck when the fire began.
"We saw smoke coming out of the back cab and we turned the corner the truck just died and the engine just started blowing black smoke and we saw flames," Lucas Isaacs, owner said.
It happened near 33rd and S Streets just before 7 p.m.
Crews quickly put out the fire, partly because neighbors helped with hoses before LFR arrived.
Officials say another concern was run-off from the vehicle.
"Anytime we have vehicles we know we are going to be dealing with fuels, oils, transmission fluid so we just want to be cognizant of the water that we put on there, where those fluids are going after that," Captain Kelsey Romshek said.
The Health Department did come to the scene to run-off was under control.