Trucker arrested for abduction of 8-year old girl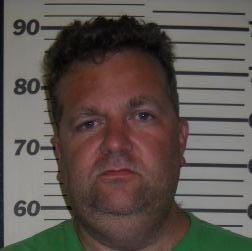 A semi trailer truck driver from New York state was arrested Thursday near Big Springs, Nebraska on charges of kidnapping and sexually assaulting an 8-year old girl from California.
The Nebraska State Patrol in conjunction with the Deuel County Sheriff's Office arrested 45-year old William J. Buckner of Clifton Spring, New York. He's accused of abducting a girl from a truck stop at Big Springs on I-80.
In a press release from the Nebraska State Patrol, the family of the girl reported her missing from the Bosselman Travel Center at the Big Springs Thursday just before noon. The family, who had experienced car trouble, was having their vehicle worked on at the truck stop when witnesses reported seeing a white male place the girl in the sleeper cab of a red semi trailer truck. The semi driven by the same man was then observed leaving the truck stop headed toward Interstate 80.
At about 12:20 p.m. (MDT), the semi returned to the Bosselman Travel Center at the Big Springs Interstate 80 Interchange, where the driver of the semi was taken into custody. The girl was located in the cab of the semi with no visible signs of injury.
The state patrol says Buckner was taken to the Garden County jail on charges of Kidnapping, Sexual Assault, and Transporting a Minor Across State Lines.
The juvenile female, whose name is not being released, was transported to North Platte for interviews and examination. The investigation into the incident continues.