Trucker sentenced to prison for kidnapping girl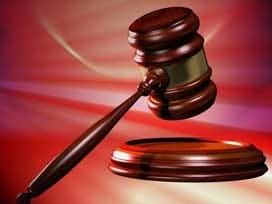 Federal prosecutors say a truck driver from New York has been sentenced to 20 years in prison for kidnapping an 8-year-old girl from a western Nebraska truck stop last summer.
The U.S. attorney's office in Omaha says 47-year-old William Buckner, of Shortsville, N.Y. was sentenced Thursday. He pleaded guilty in January to a federal kidnapping charge.
Authorities say the girl was abducted on June 24, 2010, while her family was the Bosselman Travel Center on Interstate 80 in Big Springs and taken into nearby Colorado.
The Nebraska State Patrol says Buckner was arrested when he and the girl returned to the truck stop a short time later. Authorities say Bucker admitted he sexually assaulted the girl while in Colorado. State charges were dropped after consultation with federal prosecutors.