Tuition hike projected amid budget shortfall, cuts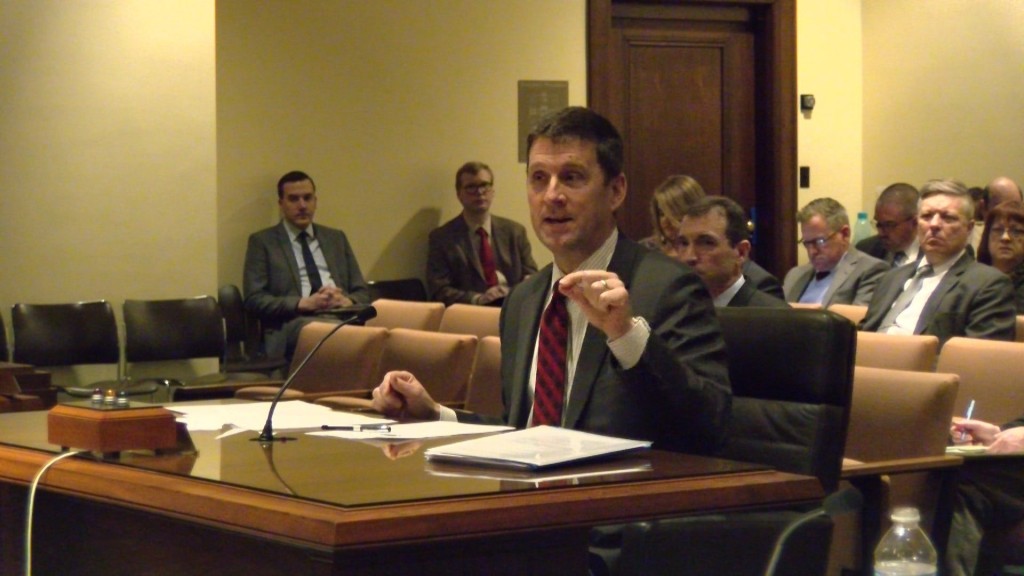 Posted By: Sarah Fili
sfili@klkntv.com
For hours, colleges testified in a hearing with the appropriations committee, pleading them to reconsider how funds will be distributed. They outlined what the impacts could be if they're not reallocated.
Many colleges across Nebraska are facing major cuts in funding, thanks to a $900,000,000 budget shortfall.
The University of Nebraska system says they'll face a nearly $50,000,000 gap in funding- based on the governor's recommended budget and what they call unavoidable costs.
So, they'll pass the burden down.
"It is mathematically impossible to in my view get to that amount without tuition increases," University of Nebraska President Hank Bounds said.
He says the cost of a four year degree could rise by double digits, meaning many in Nebraska would consider leaving the state for college. He says that's unacceptable, especially when the university has worked so hard to produce and bring talented workers to the state.
"We will do everything that we can to protect the academic integrity of the institution. The worst thing that we can do for the future of the state of Nebraska is to let a 2 year downturn in the economy have a decades long impact," Bounds said.
Bounds detailed how they've already committed money to salaries, equipment and contracts. He says this won't effects students this year, but the years to come.
"It really means that we will have vertical cuts which will mean. Programs and it will certainly mean a lot of people unfortunately."
Chair of the appropriations committee Jim Stinner says the pressure to please everyone is tough- but it's about what's best for the state.
"We're going to go line by line and see what has merit, and what the outcome of all of this is going to be," Stinner said.
The cuts also affect state colleges and community colleges. The Board of Regents will meet next Friday. Bounds says they'll have an idea of the number of jobs to go and just how high tuition could jump.