Tvrdy Transferring from Nebraska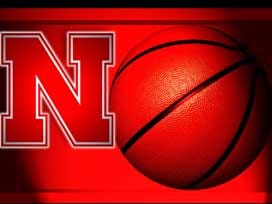 By Sports
Sports@klkntv.com
Nebraska women's basketball coach Connie Yori announced on Friday that freshman Hannah Tvrdy has requested a release from her scholarship and plans to transfer to another school.
The announcement comes just one day after her father, Tom, returned to the bench at Seward High School to coach the Girl's Basketball Program.
Tvrdy, a 5-9 guard from Seward, Neb., played in 20 games for the Huskers in 2013-14, averaging 1.5 points, 0.4 rebounds and 0.5 assists per game.
"We appreciate the time and effort Hannah put in to helping to make our team successful this year," Yori said. "Hannah is an excellent person and a good, young basketball player, and she wants an opportunity to play more basketball in the future. We wish her nothing but the best."
Nebraska advanced to the second round of the 2014 NCAA Tournament and won the first Big Ten Tournament title in school history, while finishing with a 26-7 overall record. The Huskers return four starters from the 2013-14 squad and welcome a six-player incoming freshman class that was ranked No. 9 in the nation by ESPN. The Huskers were scheduled to lose only Big Ten Player of the Year and Wade Trophy and Wooden Award finalist Jordan Hooper from their 10-player roster.