Twin baby born on highway passes away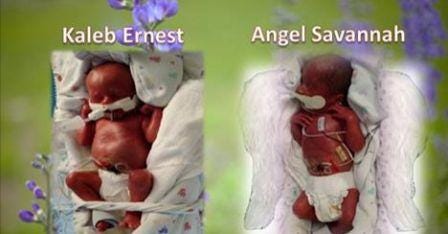 Posted By: KLKN Newsroom
8@klkntv.com
Channel 8 Eyewitness News has learned one of the twin babies born in the backseat of a car southwest of Lincoln has passed away.
Savannah Clark would have been three weeks old Thursday. She died from brain and lung bleed complications just two days after being born three months prematurely.
Parents Kevin and Laura Clark of Barnes, Kan., were heading to Bryan East. Laura gave birth near Highway 77 and Saltillo Road.
Savannah's twin brother, Kaleb, is progressing in the hospital. He's now three pounds. He had his breathing tubes removed Wednesday.
This all comes after the Clark family lost its firstborn son Kaden five years ago. He died suddenly when he was four years old.
The couple is staying in a hotel close to Bryan East to take care of Kaleb. A fund has been set up to help the family with medical expenses. If you'd like to help out, click here.