Two arrested Dodge County for string of arsons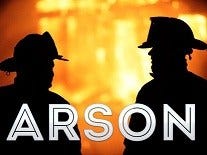 FREMONT, Neb. (AP) – Two men have been arrested in connection with several fires set in Dodge County over the past few months.
Authorities say one was injured in any of the fires and that the $200,000 in damage at the Robert Hunt Family Sports Complex fire in Scribner was largest monetary loss in any of the blazes.
The fires included one at a vacant house just north of Fremont on Dec. 28.
Court records say 20-year-old Zachary Wanamaker, of Fremont, is charged with seven counts of arson and seven of criminal mischief. Eighteen-year-old Connor Miller, of Hooper, is charged with conspiracy to commit arson and two counts of being an accessory to a felony.