UPDATE: Two-car crash sends multiple passengers to hospital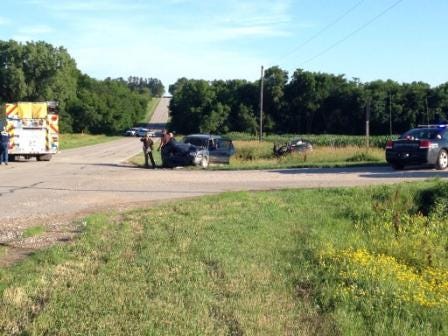 By: Channel 8 Newsroom
8@klkntv.com
A two-car crash has sent multiple passengers to the hospital.
It happened around 6:30 p.m. near 148th and Van Dorn Streets Saturday.
Lancaster County Sheriff's deputies say one car was traveling on 148th Street, approaching the intersection when another driver on Van Dorn failed to stop at the stop sign.
They say six people, including an infant, were taken to the hospital by both ground and air ambulance in non-life threatening condition.
The driver traveling on Van Dorn was cited for careless driving and a stop sign violation.
Authorities say both drivers were driving at the speed limit.