Update: Two cars targeted by overnight gunshots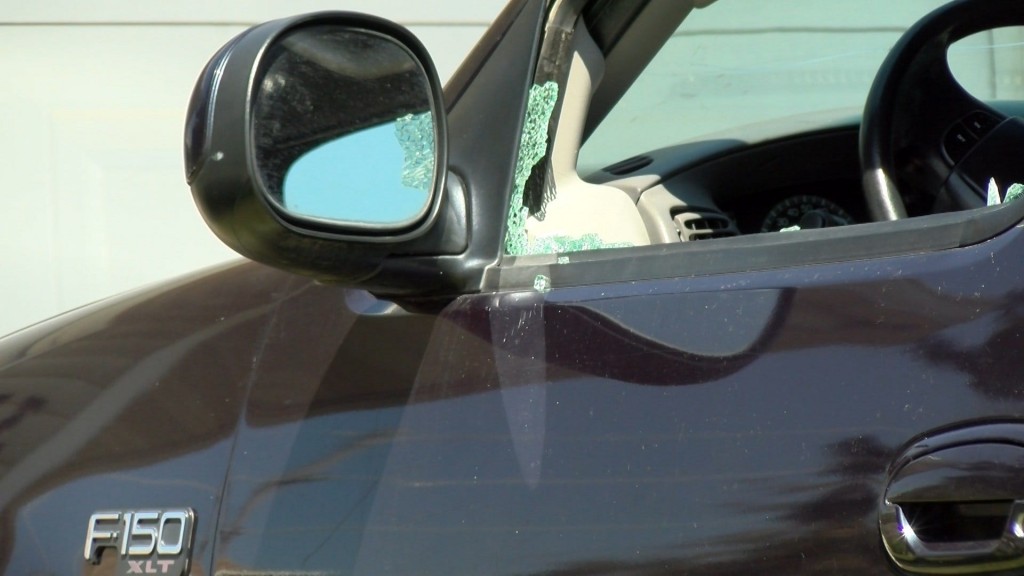 UPDATE:
Lincoln Police say that two vehicles were hit by gunfire Thursday night. They say it looks like a random act.
Gunshots rang out through a northwest Lincoln Neighborhood around 11 Thursday night.
"We were lying in bed and we heard five pops and I thought it was fireworks, and my boyfriend knew it was a firearm. So, he came outside and seen that his window was gone in his truck," said Jimmi Andruss, whose boyfriend's truck was vandalized.
It happened just east of 20th and Fairfield Streets. After the shots, one victim found the windshield of their black 97′ Buick Regal shot with the bullet going through the head rest of the car, while the other found that his 2000 Ford F-150 had its driver-side window shot out.
They also found one shell casing in the area.
Jimmi Andruss says her boyfriend is handling the damage to his truck the best he can.
She said, "He's taking it in stride, but I'm a little bit scared now."
Andruss says it may cost quite a bit to replace the window.
"He said, $200 to $300," said Andruss.
This act of vandalism came as a surprise to her, partly because she's never had an incident like this before in the neighborhood.
Andruss says, "We've only lived here about a year and it's really calm."
At this time police say they don't have any suspects and aren't sure of a motive, but the crime is still under investigation.
No one was hurt and nobody was in either vehicle at the time.
We were told that the weapon used was 9-MM.
PREVIOUS:
Lincoln Police are investigating some gunshots that happened in the Belmont neighborhood around 11 p.m. Thursday. It happened near Paxton Dr. and Fairfield St.
Police found two cars with bullet holes through the windows. They also found shell casings in the area, but no suspects at this time. No one was injured and nothing else was damaged.