Two children found in kennel in N. Platte home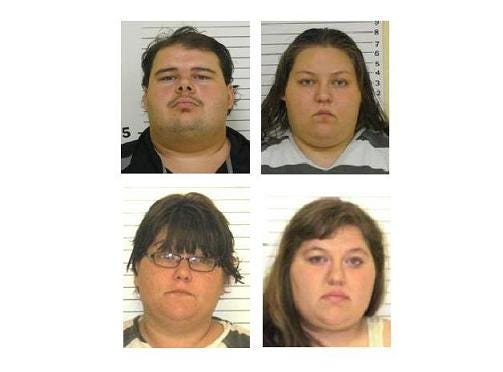 By: Newsroom
8@klkntv.com
North Platte police say it's the worst conditions they've ever seen as four children were rescued from a trailer home.
Police Lieutenant Rich Hoaglund says officers found two of the children, ages 3 and 5, locked in an animal kennel. Officers were sent to the home to check on the children's welfare. Lt. Hoaglund says the home smelled of urine and was strewn with trash and animal feces. He says the children's mother told officers she put the two in the kennel because they tried to climb out of the house. An 8-year-old and an 8-month-old were also inside the trailer home. All four were taken into protective custody.
Police arrested four adults: Bryson L. Eyten, 25; Samantha J. Eyten, 24; Ashly A. Clark, 22 and Lacy J. Beyer, 20. They were all arrested for felony child abuse, first degree false imprisonment and misdemeanor child abuse.