Two Die In Boating Accident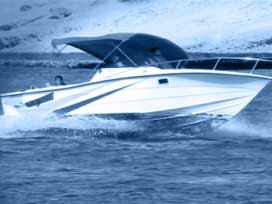 Authorities say two people are dead after a boating accident on a southeastern Nebraska lake.
The Lancaster County Sheriff's Department says the accident happened around 8:20 a.m. Sunday on the western end of Branched Oak Lake.
Authorities say 32-year-old Eric Jarecki of La Vista and his cousin 25-year-old Jason Jhafsaas of Omaha were driving a speed boat when they made a sharp turn and were thrown from the boat. The boat then hit and killed both men.
No one else was injured and authorities say the boat did not hit any other boats.
The sheriff's department says speed is likely a factor. The incident remains under investigation.