Two hospitalized after crash near Raymond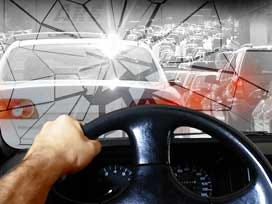 Two people were transported to the hospital Wednesday night after a collision near Raymond.
It happened on Highway 79 near Branched Oak Road around 7:00 P.M.
Lancaster County Sheriff deputies say witnesses tell them a car traveling at a high speed, couldn't maneuver a curve, then crossed the center line and hit a pickup head on.
The drivers, who both were trapped, were the only ones in the vehicles.
Deputy Sergeant Mike Novacek says, "The Lexus driver was life-flighted by Star Care 5 to Bryan LGH West. The driver of the F150 was transported by ambulance."
The injuries were considered serious, but not life threatening. The sheriff's office has not released any names.