Two Huskers named to National watch lists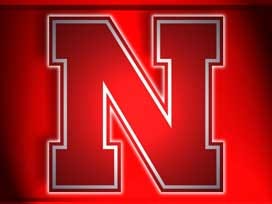 The following is a news release from the University Of Nebraska:
Lincoln – Nebraska defensive tackle Jared Crick has been named to a pair of preseason watch lists as he is one of 63 players who will be targeted for the Outland Trophy, annually awarded to college football's top interior lineman. Crick also joins NU cornerback Prince Amukamara on the 74-player watch list for the Bronko Nagurski Trophy, awarding the nation's best defensive player. Former Husker Ndamukong Suh won both awards in 2009.
Crick put his name in the Nebraska record books following an impressive sophomore season last fall. The Cozad, Neb., native was a first-team All-Big 12 selection by the league's coaches as he racked up 9.5 sacks and 75 total tackles. In Nebraska's 20-10 win over Baylor on Oct. 31, Crick set the school's single-game records for sacks (5) and tackles for loss (7). He was named the Bronko Nagurski National Defensive Player of the Week following his dominant performance against the Bears.
Amukamara had a breakout junior season in 2009, earning first-team All-Big 12 honors from the conference coaches and several major media outlets. The defensive back tallied five interceptions to rank second on the team, while leading the Huskers with 11 pass breakups. He also had 64 total tackles and a pair of sacks to help NU hold its opponents to a nation-leading 10.4 points per game.
Established in 1946, Nebraska has the most Outland Trophy winners of any college football program with nine. Suh is the lone Husker to win the Nagurski Trophy, an award that began in 1993.
2010 Outland Trophy Watch List
http://www.sportswriters.net/fwaa/news/2010/outland100621.html
2010 Bronko Nagurski Trophy Watch List
http://www.sportswriters.net/fwaa/news/2010/nagurski100621.html
Nebraska's Outland Trophy Winners
1971-Larry Jacobson
1972-Rich Glover
1981-Dave Rimington
1982-Dave Rimington
1983-Dean Steinkuhler
1992-Will Shields
1993-Zach Wiegert
1997-Aaron Taylor
2009-Ndamukong Suh
Nebraska's Bronko Nagurski Trophy Winners
2009-Ndamukong Suh