Two lions on the lam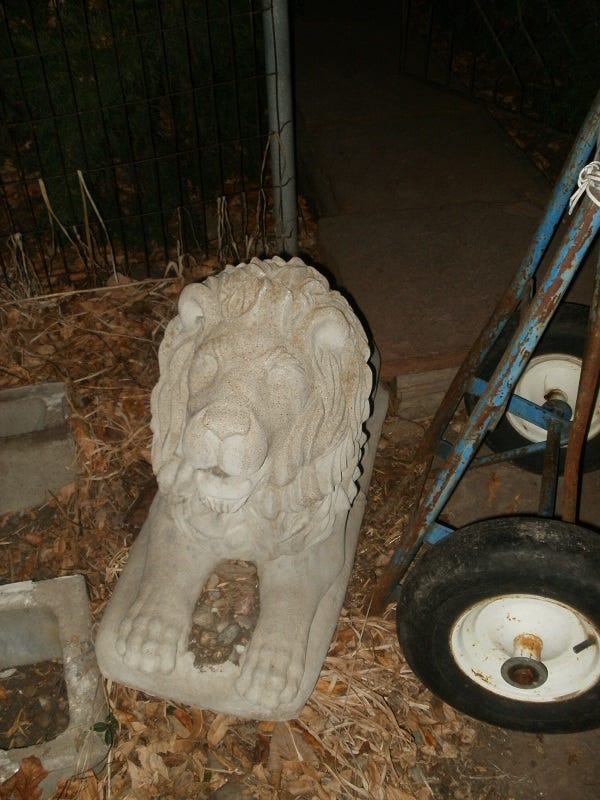 By: Newsroom
8@klkntv.com
The Lancaster County Sheriff's office wants you to be on the look out for two concrete lions.
They were stolen from the front of a house in the small community of Prairie Home, just north of Lincoln.
When the family came home from vacation, they noticed one concrete lion was missing. Then yesterday, burglars took the second one.
"This gentleman has had both concrete lions stolen off his porch. They weigh about 200 pounds a piece.. about 3 foot tall.. any information you might have we'd appreciate it," Sheriff Terry Wagner said.
The lions are worth a little more than a hundred dollars each.