Two lucky ticket holders win millions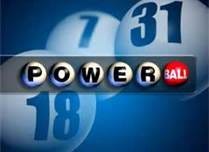 By: Dan Messineo
dmessineo@klkntv.com
The winning numbers of the jackpot were 5, 23, 16, 22, 29. The Powerball was 6.
Two winning tickets were sold for the record $580 million Powerball jackpot. Unfortunately, no one in Nebraska won it. The 2 lucky winners purchased their tickets in Arizona and Missouri.
The winning Powerball numbers have been picked and no one in the state won the record millions, but that doesn't stop Michael Sorresso thinking about all that money. "You always fantasize about winning the lottery. I mean everyone does. Why would you not? I mean half a billion dollars is a lot of money," Sorresso said.
If ticket sales are an indication, most of us have been fantasizing about Powerball riches. Lottery officials say tickets were flying out of stores at a rate of 131,000 every minute. Out of all of those sold, 2 winning tickets were purchased. Lindsay Hawkins said she'd "freak out" if she had won. "A panic attack would definitely happen. I'd probably be really excited. Definitely go out that night and by everyone drinks," Hawkins said.
No Nebraskans were lucky enough to take the top prize, like the 8 ConAgra workers back in 2006. But let's just say you were lucky enough to buy that winning ticket. Hawkins said she'd give a lot of it away. "Give my family money. I would definitely donate money and then invest," Hawkins said.
So, don't be too sad you didn't win. You'd have been 25 times more likely to win an academy award or 3 times more likely to die from a falling coconut. Hopefully, those facts make you feel a little better about losing the record jackpot.