Two people injured in house fire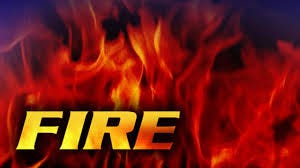 POSTED BY: KLKN Newsroom
8@klkntv.com
OMAHA, Neb. (AP) _ Two men have been hospitalized with burns suffered in a fire that damaged a house in northeast Omaha.
Authorities say the father and son were in the house basement when the fire was reported at 4:50 a.m. Friday. Firefighters report that three other people who'd been in the house were found uninjured in the front yard.
Fire officials say the blaze was controlled within 10 minutes of the firetrucks' arrival. The fire cause is being investigated.