Two people rushed to hospital after car accident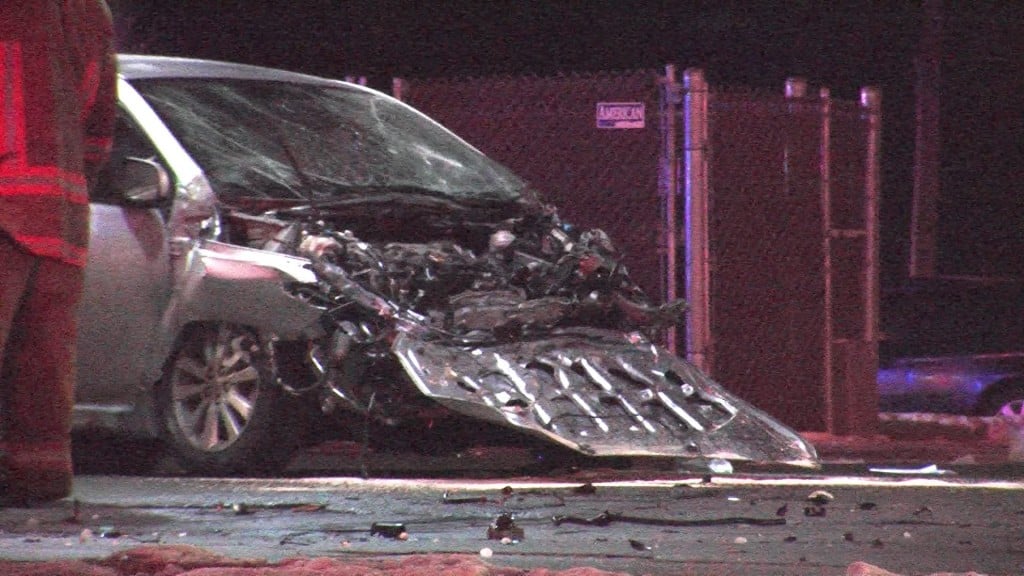 By: Dan Messineo
dmessineo@klkntv.com
An early morning accident sends two people to the hospital. It happened just after midnight at the intersection of 70th and Havelock streets.
The crash happened right next to Casey's General Store. The two cars hit at the intersection and slid onto Casey's property. That's where Kaci Herrell was about to lock up for the night when she heard a huge crash. "I saw the car come and almost hit the gas pumps slid into the parking lot. I yelled at Zach, the other guy that was working with me, to call 911 and to shut off all the gas pumps," Kaci said.
In just seconds, Kaci said she ran over to the scene to help both victims of the crash. "I was thinking to try and help everybody because I thought his car was smoking, so I thought it was going to like blow up or something. So, I tried to help him out but he was unresponsive and we couldn't open the driver's side door," Kaci said.
Kaci then turned her attention to the driver of the other car. She cut off her seat belt with a pair of scissors and helped the woman to safety. "So, I walked over to her car and I could open her door, so I did and cut her out," Kaci said.
The entire incident was very emotional for Kaci, but her fast reaction and selflessness proves heroes do exist. "I helped her out and I walked her up here and then the ambulance came," Kaci said.
Police are still trying to figure out what exactly happened and how the two cars ended up colliding. The condition of the drivers is unknown. We'll bring the latest information as soon as it becomes available.