Two September Home Games TV and Times Set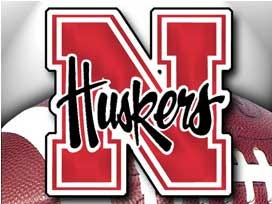 Posted By: Sports
The Big Ten Conference announced game times and television information for Nebraska's home football games against Southern Miss on Sept. 1 and Arkansas State on Sept. 15 Thursday afternoon.
Nebraska's season opener with Southern Miss will kick off at 2:30 p.m. CT and will be televised on ABC. In television markets not receiving the game on their local ABC affiliate, the game can be seen on ESPN2. Southern Miss won the Conference USA championship last season, finishing with a 12-2 record and No. 20 final ranking the in the Associated Press poll.
The meeting with Southern Miss is the fourth all-time contest between the two schools, with Nebraska holding a 2-1 series edge. The 2012 meeting is the first of a three-game series with the Golden Eagles that includes a 2013 game at Southern Miss and a game in Lincoln in 2015.
Nebraska's Sept. 15 home contest against Arkansas State will kick at 11 a.m. CT, and will be televised on either ESPN, ESPN2 or ESPNU. The network designation will be made at a later date.
Arkansas State won the Sun Belt Conference in 2011 and posted a 10-3 overall record. The Red Wolves made one previous trip to Lincoln, with Nebraska posting a 38-9 victory in 2009.
With the two game times and TV information, Nebraska has game times and TV information for six regular-season games. Home games against Wisconsin (Sept. 29) and Michigan (Oct. 27), as well as a road game at Ohio State (Oct. 6) are all set for 7 p.m. CT kickoffs. The Wisconsin game will be televised on ABC, with either ABC, ESPN or ESPN2 covering the Ohio State and Michigan games. Nebraska's regular-season finale at Iowa on Friday, Nov. 23, will be televised nationally on ABC at 11 a.m. CT.
Nebraska should learn the game time and television information for its Sept. 8 game at UCLA in the next few weeks. Game times for the remainder of the games against Idaho State (Sept. 22), at Northwestern (Oct. 20), at Michigan State (Nov. 3), Penn State (Nov. 10) and Minnesota (Nov. 17) will be announced six to 12 days in advance of the contest.