Updated: Woman dead after car crashed into bank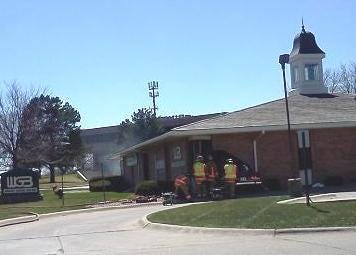 Police say a woman who's car crashed into a bank in south Lincoln died. She has been identified as 79-year-old Doris Lukehart of Lincoln.
Police believe Lukehart suffered some sort of medical episode before her car hit another car and then crashed into a bank.
Police say at around 1:40 p.m. Wednesday emergency crews responded to a two-car accident and that one of the cars crashed into a bank building near 27th and Old Cheney. The driver of the car in the bank was taken to BryanLGH West with serious injuries.
A witness told Channel 8 Eyewitness News Lukehart passed out and hit a car before crashing into West Gate Bank. No one else was injured.