Two-vehicle accident sends multiple people to hospital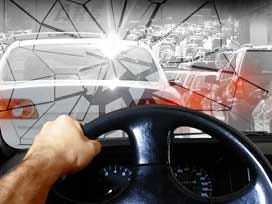 By: KLKN Newsroom
8@klkntv.com
An accident near NW 48th and West Holdredge sent multiple people to the hospital on Sunday evening.
It happened shortly after 6:00 p.m. Lincoln police say a car heading northbound on NW 48th street hit a deer. The deer went airborne and through the windshield of another car heading in the opposite direction.
Officials say nobody was injured in the initial vehicle that made contact with the deer. However, multiple people were taken to the hospital from the second vehicle for observational purposes.
Police do not believe any of the injuries are life threatening.