Utah woman arrested after police find bodies of 7 babies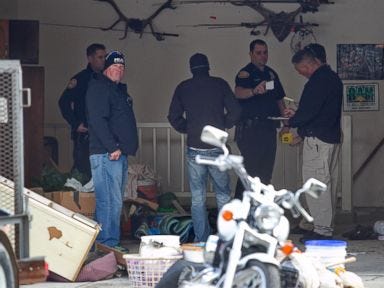 Posted By: KLKN Newsroom
8@klkntv.com
PLEASANT GROVE, Utah (AP) _ A woman accused of killing seven babies she gave birth to over 10 years was arrested Sunday and is in custody in Utah after police discovered the tiny bodies stuffed in separate cardboard boxes in the garage of her former home. Investigators say 29-year-old Megan Huntsman who lived in the Pleasant Grove home until three years ago had the infants between 1996 and 2006.
Neighbors in the middle-class neighborhood of mostly older homes 35 miles south of Salt Lake City say they were shocked by the accusations and perplexed that the woman's older children still living in the home didn't know their mother was pregnant or notice anything suspicious.
A police spokesman says officers responded to a call Saturday from Huntsman's estranged husband about a dead infant at the home and then discovered the six other bodies.
Huntsman was booked Sunday into the Utah County Jail on six counts of murder. The spokesman says police believe the estranged husband and Huntsman were together when the babies were born, but the man isn't a person of interest at this time. His name has not been released.