Uncle Sam Jam kicks off at Oak Lake Park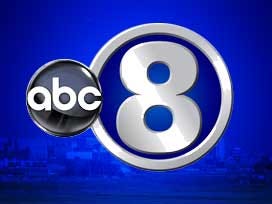 By: Megan Palera
mpalera@klkntv.com
Lincoln's 'Uncle Sam Jam' kicked off Tuesday afternoon. The annual event draws in thousands of people to help celebrate the red, white and blue as a community.
Bingo in 97 degree heat? Absolutely! It's just one of the many carnival games set up at the annual Uncle Sam Jam at Oak Lake Park. From face painting, to ring toss, to basketball, kids and parents of all ages are getting in one the Independence Day festivities.
"We don't do this back in Council Bluffs so it's something new. They have the big fireworks form the casino but nothing where the community can get together free and that's even better especially with our kids and things like that," said Crystal Norms.
It was a smaller crowd that came out during the day compared to previous years, where the festival had fallen on a weekend. Many found the best way to beat the heat, or maybe work up a sweat was to go canoeing in the lake. And we can't forget about the anticipation for the spectacular display of fireworks.
The Richardson family came early to get good seats, bringing with them tents and plenty of water to keep cool before the show. The Richardson's say it's a show they'd never miss. "It was such a great show. From that moment on we decided to make it a family tradition," they said.