Unemployment takes another dip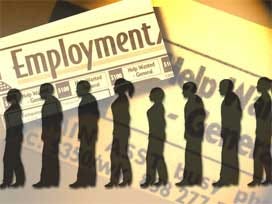 Posted By: KLKN Newsroom
8@klkntv.com
LINCOLN, Neb. (AP) _ Nebraska's unemployment rate declined to 3.8 percent in October to remain one of the lowest rates in the nation.
The preliminary state rate for October was less than last year's 4.4 percent, but lower than this September's 3.9 percent rate.
The Nebraska Department of Labor says the state unemployment rate was less than half the national rate of 7.9 percent in October. The national rate is down from last October's 8.9 percent but up slightly from September's 7.8 percent.
Labor Commissioner Catherine Lang says the mild weather this fall has helped boost construction jobs in the state, and several other industries are growing.