Union upset about prison inmate bonuses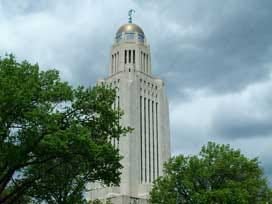 Nebraska government's largest union is angry employees who work at prisons will take two furlough days to help the state budget, while 250 inmates will get bonuses of about $525 each.
The bonuses help attract inmates into a program designed to instill good behavior and work habits so they can be successful when they leave prison. Inmates make a range of products, including furniture for schools, and will be making new seats to be used at Husker football games.
The jobs pay between 38 cents and $1.08 per hour. Corrections Director Robert Houston says neither that pay nor the bonuses are subsidized with state general fund money. Union director Julie Dake Abel says the bonuses are a sign inmates are being treated better than employees.
If you wish to comment on this story, please do so below.